The Scientific Evidence Behind EFT
Here are two webpages that are kept updated with all of the latest research relating to EFT and other EP methods: www.eftuniverse.com (this is a good place to start) and www.innersource.net.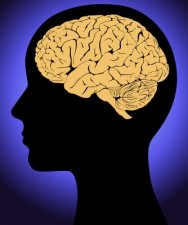 The second website is maintained by Dr. David Feinstein. HHe also recently had two articles on EFT published in major psychological journals, see:
Acupoint Stimulation Research Review
and
www.psychotherapynetworker.org
.
In this article, Dr. Feinstein reports on the scientific evidence behind EFT, including randomized, controlled trials (the "gold standard" for research), and how his study of EFT eventually convinced him, a true skeptic, of the power and effectiveness of EFT. In brief, many years ago, as a member of the Department of Psychiatry at John Hopkins, Dr. Feinstein investigated many varied therapy approaches and found none consistently brought lasting therapeutic change. After being exposed to EFT for many years and dismissing its claims of effectiveness, he finally decided to undertake a study of it as he had the other approaches about 10 years ago; he found himself surprised and intrigued. Please read the article for more information about how and why he changed his mind.
A great article that explains EFT:
The Tapping Technique - Research at Havard Medical School reveals a revolutionary approach to conquering stress, depression and more
Also see these newly published studies:
The Effect of Emotional Freedom Techniques (EFT) on Stress Biochemistry: A Randomized Controlled Trial
A Controlled Comparison of the Effectiveness and Efficiency of Two Psychological Therapies for Posttraumatic Stress Disorder: Eye Movement Desensitization and Reprocessing vs. Emotional Freedom Technique